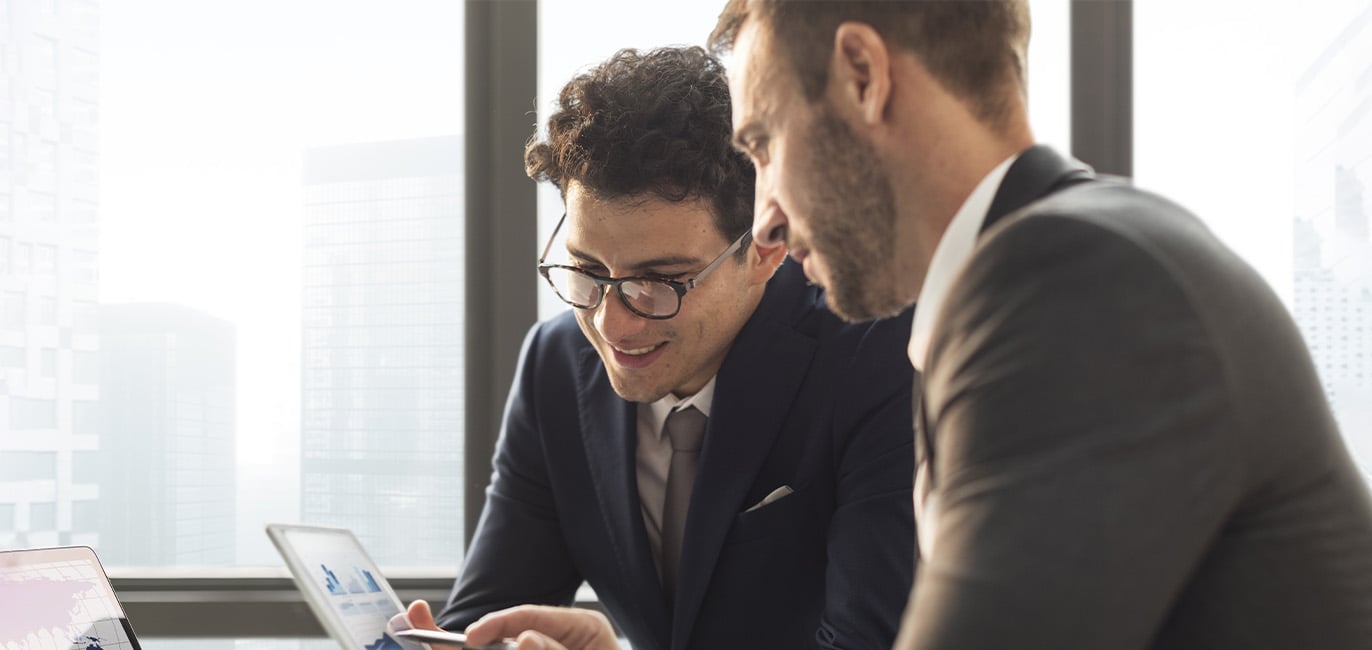 Who we are

At Venngo, we're focused on connecting people to great perks. We deliver premium discount programs featuring exclusive offers from thousands of big brands and local favourites on our proprietary web and mobile platforms. Organizations from across North America use Venngo's WorkPerks®, MemberPerks®, and CustomerPerks® managed solutions to expand the benefits of their organizations, deliver greater value, and modernize their programs with perks in a wide range of categories including apparel, electronics, dining, wellness, entertainment, travel and more.
Venngo AdPerks® provides our brand partners a way to connect their products and services to an audience of active consumers looking for discounts. Our AdPerks Team is a collection of curious and thoughtful business leaders working to grow a brand's market influence, reputation, and revenue by creating memorable, inspiring, and measurable campaigns.
Simply put, at Venngo, we spend our days thinking of ways to make people happy, save money with discounts, cultivate consumer relationships, and bring a smile to everyone's face.
The opportunity
Reporting to the Head of Product Management, we are adding a Business Intelligence (BI) Developer to our collaborative and dynamic team to create and manage BI and analytics solutions that turn data into knowledge.
As a BI developer, you'll leverage your experience and expertise in data analysis, data modeling and report development to help take the Venngo reporting platform to the next level! You'll be a key member of the product team and will be responsible to create/maintain reporting systems and data visualization solutions to improve business processes. You will be developing and maintaining key reports both for internal and external clients starting from conception to deployment.
What's in it for you?
An incredible learning opportunity and the chance to grow. This is a chance to learn new technologies and gain exposure working on the reporting and database platforms.

An unequivocal level of job satisfaction. This is a new role within Venngo and we are looking for someone to take the lead and make an impact on our business both inside and outside of the organization.

We make people happy. Ultimately, we help organizations increase employee engagement and boost morale. After over 20+ years in existence, we know a thing or two about making our own team happy.

Venngo has a transparent culture where we fully support our people.
On a day-to-day basis, you will:
Work alongside key stakeholders at Venngo to understand business reporting needs and provide insightful reporting solutions
Maintain and grow Venngo's existing Reporting Platform and develop new reports on top of it
Work with our agile development team and maintain data analytics platforms to support the latest business reporting needs
Generate and deliver quality reports to clients (internal and external) and perform quality assurance checks on reports
Keep an active insight on data being tracked through Venngo's products, and report any discrepancies and provide solutions to resolve those
Perform data mining through various sources and convert raw data into meaningful trends on dashboards
Requirements and qualifications
Minimum of a Bachelor's Degree in Computer Science or Information Systems or related field
Minimum of 5 years of experience in data analysis and visualizations
Strong experience working with large data sets
Strong experience with business intelligence tools like Tableau, Power BI, Google Data Studio
Working knowledge of Google Analytics is required
Experience with Google Firebase is preferred
Experience with writing complex queries
Understanding of SQL and relational databases
Experience with BigQuery is big plus.
Good knowledge of ETL and data modeling
Ability to work in a fast-paced environment
Strong experience with debugging and issue resolution
Strong attention to detail
Strong written and verbal communication skills
Strong analytical skills



Why you'll love working at Venngo:
Opportunity for career progression in a growing company
Competitive salary + bonuses
Flexible working hours
Generous vacation and paid time off
Your choice of working remotely or onsite with free parking or convenient transit. You may be required to visit office 2-3 times/month as per business needs.
Why join us
At Venngo, we believe strongly in the value of what we are doing and our capacity to make work better for everyone. And that starts internally. From access to our amazing perks to professional development to genuine respect for ideas from every single person here. We ensure that everyone's accomplishments are acknowledged out loud regularly, and we prioritize helping our people grow their careers.
We know that not everyone takes the same path when it comes to building their skills. If you feel you meet all or most of the qualifications we are seeking; and you are excited by the possibility of growing with our energized culture and company, take a chance and express your interest here. To learn more about how we are, follow us on Twitter, Facebook, and LinkedIn.
Venngo welcomes and encourages applications from people with disabilities. Accommodations are available by request for candidates taking part in all aspects of the selection process.
Safety is our priority – our COVID-19 protocols keep our employees and clients safe!